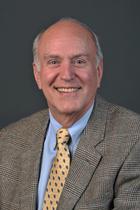 2023 Incidents
Jan
41
Feb
41
Mar
27
Apr
48
May
42
Jun
55
Jul
63
Aug
43
Sep
43
Oct
63
Nov
53
Dec
2
Total
521
Past Incidents
2022
566
2021
517
2020
494
2019
396
2018
460
2017
486
2016
367
2015
375
2014
387
2013
319
2012
251
2011
269
2010
251
2009
227
Total
5365
In Memory of FF Sean DeMuynck - Station 21
July 4, 2021
GFC Alarm #236
In Memory of LT. Thomas Royds - Stations 22 & 28
July 24, 2021
GFC Alarm #264
Web Counters
Website Visitors
Since
January 19, 2009

Visitors Today
Dec 05, 2023

Guestbook
Your feedback is important to us. Feel free to leave your comments.
| | |
| --- | --- |
| Page of 2 [ Back | Next ] | Records 31 - 43 of 43 |
Signed on February 05, 2010 at 8:43 AM
Name:
Richard Durham
Location:
Burlington Vermont
Comments:

Applause to Tom Hayden ,Nice job Tom and great work by all who serve Lower Merion Township fire service
Signed on November 24, 2009 at 8:41 PM
Name:
Brandon Epps
Rank/Title:
Chief
Web Address:
Stantonsburg-Moyton-vfd.com
Location:
North Carolina
Comments:

whats up all,
just wanted to stop and say you guys be safe. loving the snorkel thanks for that deal.
Signed on November 10, 2009 at 12:43 AM
Name:
Joe Graham
Rank/Title:
FF
Location:
sharon hill PA
Comments:

heyy guys sweet tiller just looked at your pics from PA state firemans convention and dont ya know i see a pic of my fire company marching lol
Signed on August 27, 2009 at 1:33 PM
Name:
John Horan
Rank/Title:
Lieutenant
Location:
North Providence Fire Department
Comments:

Blaine,
It was a pleasure to meet you. The truck is second to none. It is obvious to us how well your equipment is cared for we will continue the upkeep on the truck. I'm sure it will serve us well for many years to come. Again thank you and we will send updated photos when we have the truck relettered and make it ours, and at its first fire.
Lt. John Horan
Signed on July 22, 2009 at 2:01 PM
Name:
Sam Rosen
Rank/Title:
Firefighter on hiatus
Comments:

Just read the article about Andy saving a life. GREAT Job Andy!!!!
Signed on July 19, 2009 at 5:51 PM
Name:
Chris Bullock
Rank/Title:
Fireman
Comments:

Your website is neat. I like Ladder 24!
Signed on June 12, 2009 at 1:33 PM
Name:
Richard Durham
Rank/Title:
Director of Judicial security state of Vermont
Location:
Burlington Vermont ,Lake Champlain
Comments:

Very nice site ,hope all is well say hello to hatchet jack and 24-5 Emerits
Signed on May 17, 2009 at 1:56 PM
Name:
Andrew Lilick
Rank/Title:
Firefighter
Web Address:
www.swedesburgfire.com
Location:
swedesburg,upper merion twp.
Comments:

nice site
Signed on April 29, 2009 at 4:59 PM
Name:
Linda Culbertson
Comments:

You are a wonderful group of guys - making a difference in this community. Please keep up the good work, and I will look forward to more pics on the Web!!!! :-)

HEY! AND best of luck in the new softball season!!!!! YEAH Gladwyne!!!!
Signed on April 28, 2009 at 5:27 PM
Name:
Ed Fatz
Rank/Title:
Retired
Location:
Beaverton, OR
Comments:

Stumbled on the website and am impressed. As a former active member (December 1957 to May 1964) the pictures and information brought back some very fond memories. Sadly, I learned of Bob Sparks passing from the very first visit to the website. Bob and I shared a birthday, two years apart. Please pass my condolences to the family. I'll check the site periodically to keep up with the doings of the Company. Ed Fatz
Signed on February 03, 2009 at 2:27 PM
Name:
Steve Belcher
Rank/Title:
Captain
Web Address:
www.smithgrovefire.com
Location:
North Carolina
Comments:

I was checking out the different websites from Firehouse Solutions. I think I like the look and the layout of yours best. Stay safe up there....
Signed on January 26, 2009 at 6:30 AM
Name:
Frank Dowlin
Rank/Title:
Fire Chief
Web Address:
www.modena37.com
Location:
Modena Pa.
Comments:

Gentleman,

I see you have a Softball team maybe I'll bring my hillbilly's down this summer and play a game, Anyway the site looks great welcome to the Firehouse Solutions family keep up the good work,
Signed on January 20, 2009 at 7:24 AM
Name:
Frank Hopkinson
Rank/Title:
Director
Web Address:
www.marinesurveyor.com/hms
Comments:

Very nice. Glad to have it back up.
| | |
| --- | --- |
| Page of 2 [ Back | Next ] | Records 31 - 43 of 43 |