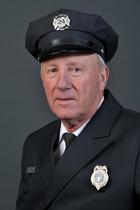 2019 Incidents
Jan
24
Feb
15
Mar
Apr
May
Jun
Jul
Aug
Sep
Oct
Nov
Dec
Total
39
Past Incidents
2018
460
2017
386
2016
367
2015
375
2014
387
2013
319
2012
251
2011
269
2010
251
2009
227
Total
3292
Web Counters
Website Visitors
Since
January 19, 2009

Visitors Today
Feb 19, 2019

National Weather Service Alerts for Montgomery County, PA
---
Donate Online to the Gladwyne Fire Company!
School Bus Fire

Radio Room, February 05

Gladwyne Firefighters were dispatched to a car fire this evening. Engine 24 responded just after the dispatch was over with a crew of 8. Upon arrival we found a Lower Merion Township School Bus with a small fire In the area of the engine (rear of the bus).

There were no kids on the bus and the driver exited the bus after getting it in park.

Gladwyne Firefighters shut off the CNG (compresses ... (Full Story & Photos)

We Held an Ice Rescue Drill - What Did You Do This Morning?

Radio Room, February 02

Your Gladwyne Fire Company Swift Water Rescue Team members participated in an Ice Rescue Training at the Philadelphia Country Club pond. Gladwyne Firefighters in addition to constant training in firefighting skills also train in water rescue as well. Gladwyne Fire Company is classified as a PEMA Type II Swift Water Rescue Team. We achieved this prestigious recognition through constant training and ... (Full Story & Photos)


Gladwyne Firefighters Recieve Swift Water Rescue Award

Radio Room, January 28

On Monday evening, the Board of Directors and Chief Leis hosted the Annual Meeting of the Gladwyne Fire Company.

The Chief's and President's Award was presented to seven Firefighters for their heroic efforts on August 13th, 2018, during a water rescue operation in Upper Merion Township. The team entered floodwaters that had trapped a male who sought safety on the roof of his vehicle and successfully ... (Full Story & Photos)



GFC Members with their awards. Chief Gallagher and Assistant Chief Smull from King of Prussia FC were on hand to help present the awards



Rupert and FF Hofstetter

Fire Alarm Does Its Job!

Radio Room, January 06

Gladwyne Firefighters were alerted to a Fire Alarm on Sunday morning as everybody was preparing to watch the Eagles game later in the day. Upon arrival of firefighters the fire alarm could be heard from the street and upon looking in the windows of the house, there was smoke. Entry was made, a dog was removed from the house (healthy and happy) and a culinary mishap was located on the stove. The ... (Full Story & Photos)

Santa Claus is Coming to Town - RAIN OR SHINE!

Radio Room, December 24

Before stopping by your homes and dropping off the goods, Santa will make an extra-special stop in Gladwyne on Christmas Eve (12/24/2018) to help our volunteers deliver treats to our local residents. Below you can find what time Santa and your Gladwyne Firefighters will be in your neighborhood!

12/24/2018 - OUTSIDE ROUTE: (All times are p.m.)

5:30 Briar Hill & Winston Roads

5:40 Briar Hill & ... (Full Story & Photos)

Your feedback is important to us! Feel free to sign the guestbook.