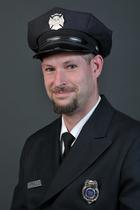 2018 Incidents
Jan
33
Feb
30
Mar
59
Apr
24
May
Jun
Jul
Aug
Sep
Oct
Nov
Dec
Total
146
Past Incidents
2017
386
2016
367
2015
375
2014
387
2013
319
2012
251
2011
269
2010
251
2009
227
Web Counters
Website Visitors
Since
January 19, 2009

Visitors Today
Apr 23, 2018

---
Donate Online to the Gladwyne Fire Company!

This is what your hydrants should look like after a snow!

VERY IMPORTANT.....PLEASE HELP - Dig Out Your Hydrants!

Radio Room, March 21

NOW MORE THAN EVER WE NEED YOUR HELP!

With the large amounts of snow in our area, the Fire Hydrants are now completely covered in snow and we cannot find them when we need them most.

Several years ago we responded to a house fire in the middle of a heavy snow storm and our crews spent several extra minutes locating and digging out a fire hydrant before they were able to pump water to the fire. ... (Full Story & Photos)


We Have Been Busy!

Radio Room, March 03

Your Gladwyne Firefighters have been extremely busy since the start of the new month (Thursday). We have responded to 25 calls from Thursday afternoon until Saturday night. To put this in perspective we ran 29 calls the whole month of February. Our firefighters have been staffing the firehouse and responding to a whole host of emergency calls mostly from the crazy weather.

One of the more serious ... (Full Story & Photos)


Congratulations To Our New Ice Rescue Technicians

Radio Room , January 27

We would like to Congratulate our 4 new Ice Tescue Technicians. These 4 volunteer firefighters spent the last 2 weeks training to accomplish this certification. They traveled to Allentown early this morning to perform their practical test on the ice.

We would like to thank the Fairmount Engine Company #1 of Norristown for inviting our members to train with them.

Congratulations to the following ... (Full Story & Photos)



FF Sam Leis, FF Anthony Fisher, FF Justin Fusaro and FF Pearce Flanagan



Welcome to GFC Mack Hudecki

Congratulations Dan and Sarah

Radio Room, January 05

We would like to Congratulate Engineer Dan Hudecki and his wife Sarah on the birth of their son Mack! Mack was born on Tuesday January 2, 2018. Mack made his grand entrance at 2226 hours weighing in at 6 lbs, 13 ounces. Both Sarah and Mack are doing great, and Dan is sleep deprived.

We want to welcome Mack into our Gladwyne Fire Company family and we cannot wait to me him.


Congratulations to ... (Full Story & Photos)

Your feedback is important to us! Feel free to sign the guestbook.