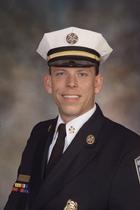 2017 Incidents
Jan
23
Feb
31
Mar
36
Apr
29
May
31
Jun
46
Jul
27
Aug
34
Sep
20
Oct
Nov
Dec
Total
277
Past Incidents
2016
367
2015
375
2014
387
2013
319
2012
251
2011
269
2010
251
2009
227
Web Counters
Website Visitors
Since
January 19, 2009

Visitors Today
Sep 25, 2017

---
Gladwyne Fire Company Alarms
---
Donate Online to the Gladwyne Fire Company!
Firefighter Michael Hand In Puerto Rico Helping Others

Radio Room, September 20

Please keep Firefighter Michael Hand in your thoughts and prayers as he is in the United States Coast Guard and is stationed in Puerto Rico and has been very busy with all of the Hurricane activity there in the past few weeks. Michael will no doubt continue to be busy helping others, which he has done since he joined our company at the age of 14.

We are extremely proud of Michael and want him to ... (Full Story & Photos)

Garbage Truck Fire

Radio Room, September 14

Gladwyne Firefighters were dispatched to Conshohocken State Road in the area of Vaughns Lane for a car fire. Upon arrival of firefighters they found a large garbage truck with a small fire in the area of the engine. The operator of the vehicle had extinguished the majority of the fire with an extinguisher. Gladwyne Firefighters finished extinguishing the fire and were on scene for approximately ... (Full Story & Photos)

Serious Gas Leak / Fire on Spring Mill Road

Radio Room, July 07

Gladwyne Firefighters were dispatched to a CO Alarm on Mirabeau Lane just before midnight this morning. While responding Chief 24 came upon a PECO primary electric line down in the street on Spring Mill Road at Waterford Court. The wires were arching and the ground was burning.

Ladder 24 was directed to continue to the CO alarm and Engine 24 was redirected to the wires down. Spring Mill Road was ... (Full Story & Photos)



Storm Drainage Pipe that crosses under Spring Mill Road

Water Rescue

Radio Room, July 06

Gladwyne Firefighters were alerted to a Water Rescue tonight at 5:22pm. The report was that a single car was stuck in ford at Williamson Road and Old Gulph Road. The driver reported that the water was rising and that it was coming in her drivers door. Special Service 24 responded with 8 water rescue personnel and upon arrival immediately deployed into the water and downstream (safety team).

The ... (Full Story & Photos)

7 Calls In 24 Hours, That Makes 21 Calls in 7 Days!

Radio Room , June 24

Gladwyne Firefighters have been busy as ever! We have responded to 7 calls in the last 24 hours including a house fire assist with Bryn Mawr Fire Company. Late last night we responded to a fire alarm in the Hermitage, then early this morning we were dispatched to the Expressway 2 times to assist the Ambulance for motor vehicle accidents with injuries. This afternoon we responded to a fire alarm ... (Full Story & Photos)

Your feedback is important to us! Feel free to sign the guestbook.